About us
Our Beginning…
If somebody told you that a boarded up building with a roof about to give way would be the start of a legacy, would you believe them? That is exactly what happened in 2004 in Lake Worth, Texas. Boss and Laura Lambert transformed a bad building in a not-so-prime location into a thriving business with a very passionate following.
We Knew We Had Something Special When…
One Friday night in Lake Worth, Texas, a lightning storm knocked the power out. The ovens, running on gas, were still able to function. Customers that night pulled up and illuminated the restaurant by using the headlights of their cars. After that night, we knew the Bosses product was something special.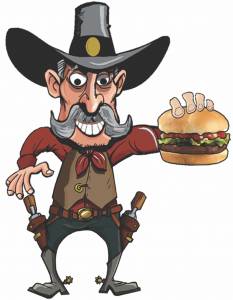 No Cookie Cutters Around These Parts…
Every Bosses is unique with a quirky, fun atmosphere for the whole family to enjoy. There is always something to catch your attention from the eccentric décor, great music, televisions to watch the game, and retro arcade games.
Food With Bragging Rights…
We take our food serious and every item is always made to order. As a company, we have racked up numerous awards. Our pizza dough is made from scratch throughout the day with our secret recipe, the cheese 100% mozzarella graded in house with high quality toppings. These contributing factors truly make it the best darn pizza in Texas. Through the years, Boss has added more mouth watering choices. Wings so good that you'll swear you're dreaming. Also, the best burgers made with high quality beef, and cooked on a flat top grill the way a burger is supposed to be cooked. To add a little something on the side, our homemade ranch and Red River Ranch is another secret recipe, made to be poured over everything
welcome to the family
Spread across Texas, Bosses is a growing chain likely to be in an area near you. We plan to be in your city soon!