Bosses Pizza Franchise Opportunity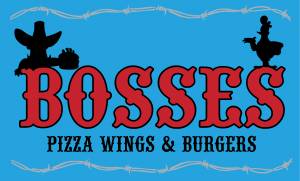 Thank you for looking into a Bosses franchise opportunity. The future is bright with our company and we want you to be a part of the Bosses family.
Established in 2004, the first Bosses opened to the public in Lake Worth, Texas. Since then, we have added Bosses establishments across the state, and we are always looking to expand. Our brand appeals across all markets. We take great pride in what we do and our loyal customers are the proof to our success.
If you would like the opportunity to change your life, please feel free to contact us at any time.
To whom it may concern,
Three years ago, after spending over 20 years in the corporate world, I knew it was time for a change. I explored many options. I considered staying with in my industry and consulting. I considered independent and franchise opportunities both inside and outside the food industry. The concepts and choices are endless but from years of experience I know how much easier it is to sell something I believe in.
In 2004, I was working as a business-to-business sales rep that happened to call in a small pizza place in North West Fort Worth called Bosses Brick Oven Pizza. Little did I know they hadn't even been open three days, but it was some of the best pizza I had ever had. Like many, I became a loyal customer. Even after moving two and a half hours west of the metroplex we would still go out of our way when visiting DFW to eat at Bosses.
This was the franchise opportunity I kept circling back to for many reasons..
First and foremost the quality of food and second-to-none. The emphasis on food quality being the primary factor in customer experience is a non-negotiable and this made sense to me at an instinctive level.
Secondly, the interior concept and decor sets itself apart from many other eateries. These are not cookie-cutter chain restaurants and location is unique and as a franchise owner I have some level of input into location, layout and design.
Of course cost of entry is always a factor and I found that the franchise fee and associated royalties for the Bosses franchise was quite likely the best value in the industry.
During the past few months of having our restaurant open, we already have a set of "regulars" who tell us every time how our pizza is the "best we've ever had," or "those are the best wings in town." By staying true to the principles of maintaining high quality food and superior customer service, we are looking forward to the continued growth of our business in West Texas.
Ivan Via
Bosses of Abilene