Recently, Bosses organized a wine tour giveaway to beautiful Wimberley, Texas. Bosses partnered up with Taste of the Hills Wine Tours and Mountain View Lodge here in Wimberley. Our winner, Amber, was lucky to win this great trip! Amber and a guest went on the "Driftwood Experience" visiting three award winning wineries before ending their trip at the Salt Lick. Taste of the Hills Wine Tours is a classy company that is sure to show you a great time in the hill country!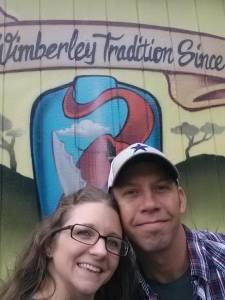 If you're looking at taking a vacation to the hill country and need a place to stay, consider Mountain View Lodge. Wakeup to an amazing view that over looks Wimberley valley. Great rates and great service!
We would like to thank everybody that competed in our giveaway. Bosses appreciates our customers and we look forward to doing more giveaways in the future.